Table of Contents
wicked porno
back to pi.rar
Imho na tych filmoch su zaujimave iba niektore sekvencie.. mozno by to bolo dobre si pustit tak ze poviem o com ten film je a pustim zaujimave casti :) A potom sa moze nechat hlasovat ze ktore z tych filmov sa pustia. Alebo mozno by bolo fajn ze nechat ludi hlasovat dopredu alebo na mieste ze co chcu vidiet. a zvysne filmy nechat pristupne under-the-shelf systemom.
Skinflick (Bruce LaBruce, 1995)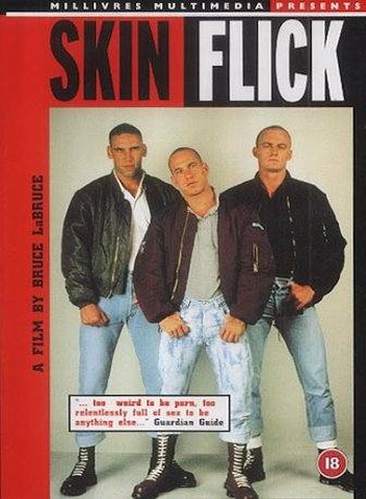 Director Bruce LaBruce once again uses the subculture as a backdrop for various man-on-man couplings of varying degrees of explicitness. The loose story concerns a gang of malicious skinheads who enjoy each other physically between bouts of violent crime.
Repenetrator (Burning Angel, 2006)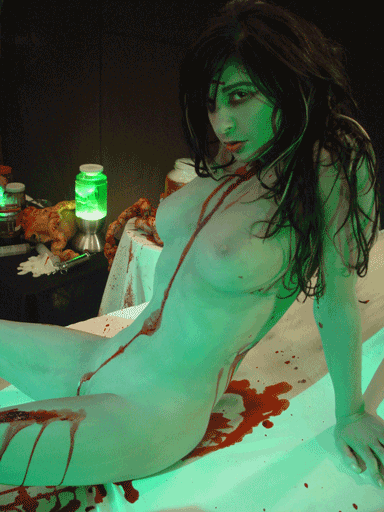 Re-Penetrator is the story of a stripper (Joanna Angel), who after being dead for twenty years, is resurrected back to life by perverted mad scientist Dr. Hubert Breast (Tommy Pistol). Dr. Breast vaginally injects the long-dead, but exquisitely preserved, exotic dancer with special serum so the re-penetrated corpse will return from the VIP room in hell and crave nothing but sex. After he injects her with a gooey green potion the stripper awakens with an insatiable craving for balls, and she fucks the mad scientist from the gurney to the grave
I.K.U. (Shu Lea Cheang, 2000)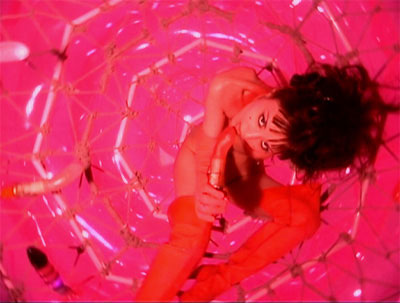 Reiko is a sex robot programmed to accumulate sexual experience. She goes through seven body types to experiences a variety of couplings. She returns to the company to download her accumulated info and escape from their control. When arriving at orgasm the Japanese call out IKU, IKU. IKU means coming in Japanese. IKU is orgasm.
Neu Wave Hookers (Eon McKai, 2006)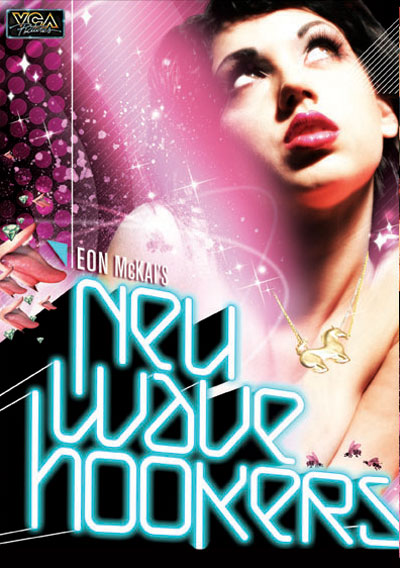 McKai's films are alt porn-themed hardcore adult films, casting younger actors with an "alternative" punk, goth, or otherwise subcultural look, many of whom are not established porn stars. Going against the predominant trends in adult video, McKai preferes to shoot features with a plotline and high production values rather than gonzo porn.
Up! (Russ Meyer, 1976)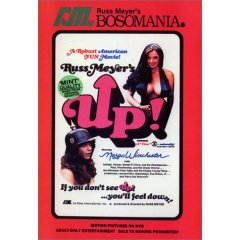 The story, which is completely unimportant concerns the murder of Adolph Hitler who now lives, until recently, in a small town in America. The suspects are a bunch of locals who all have overgrown sex organs and do nothing but bang and run (literally) around 24 hours a day.
Never before has a porn movie made sex seem so ridiculous. Up!'s over-the-top irony cuts so deep that it does not merely satirize itself nor does it stop at its genre: Up! makes sex itself seem so absurd that, after seeing this movie, one wonders why anyone's interested in it at all.